Traveler Friendly Vacation Rental Marketplace, NorthwestStays.com now available in Washington State, Oregon, Nevada, Idaho, Montana, Alaska, British Columbia, California and Hawaii. #BookDirect
Santa Cruz,CA (PRUnderground) September 18th, 2018
NorthwestStays.com is a unique vacation rental marketplace that connects consumers with premium vacation rentals that may not be listed on the Online Travel Agency sites.  This commitment benefits the traveler in that they are guaranteed to receive the best price as they are working directly with owner /operators of these outstanding brands.  These vacation rental professionals understand and respect the investments made by the consumers and are committed to delivering the best value.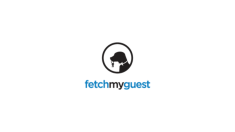 By booking direct with NorthwestStays.com, travelers will save hundreds to thousands of dollars for premium vacation rentals located in Washington State, Oregon, Nevada, Idaho, Montana, Alaska, British Columbia, California and Hawaii. The unique qualities of these vacation rental professionals are driven by their code of ethics that ensure that each member company abides by ethical and legal business practices and are in good standing with their respective communities.  Each company is also evaluated on how they treat their guests and committed to represent high quality homes that are clean, well maintained and safe.
"We view marketplaces such as NorthwestStays.com and Fetchmyvr.com as building trusted brands around independent vacation rental operators that have been providing service excellence along with offering the best price to the traveler for years.  We firmly believe that the independent operator provides the best overall value when it comes to inventory, destination knowledge and services that make for a successful vacation rental experience.  The collective experience of these vacation rental operators are unrivaled and and their levels of service are unparalleled. You can't just hang out a shingle and claim to be a professional vacation rental hosts.  Bringing together these and other unique marketplaces will help further educate the traveling public on the value of #bookdirect. We look forward to introducing more vacation rental marketplaces in the coming weeks."
About Fetch My Guest
Fetch My Guest is the only autonomous marketing automation platform that serves the vacation rental community by connecting travelers directly to world class vacation rental brands that are committed to transparency. Travelers can book direct with these professionals and save hundreds to thousands of dollars in "traveler fees".
Read more on
Digital Journal
http://www.digitaljournal.com/pr/3941264#ixzz5S2pAEmr6